skip
Welcome to Holiday Inn Salina
Customers should review government travel guidance to confirm eligibility and requirements for travel. See https://travel.state.gov/content/travel.html

Taking Care of You.

Taking care of you has always been our number one priority, so you can focus on what's most important to you.

We have implemented a variety of new protocols and elevated practices, in response to the COVID-19 pandemic and keeping with our high standards of cleanliness and commitment to providing excellent service.

We follow state and Fed guideline for safety of guest.

We have also made a few adjustments to the services, amenities, and facilities available during your stay.

Signage throughout our hotels to remind guests to maintain social distancing, occupancy limits and seating capacities reductions in our lobby is in compliance with local and state mandates, and partitions installed at front desks and food and beverage service lines.

Enhanced Public Space Cleaning: We have increased the frequency of cleaning and disinfection, particularly in areas with high traffic including restrooms, elevators, as well as provided more hand sanitizing stations.
Electrostatic Spraying: We're utilizing enhanced technologies, including electrostatic sprayers with hospital-grade disinfectants, to support our already rigorous cleanliness protocols.
Room Amenities: Most of the in room amenities that cannot be cleaned in between guests (ie.
compendiums, pens, paper) have been removed. Please contact front desk should you require information or want these items.
Disinfectant Wipes: On order and will soon also be available in the room for every arriving guest as well as upon request
Fitness Center: Open, masks required at all times.
Pool: Open, Masks required while not in water.

Salina's newest and most modern Holiday Inn Hotel is conveniently located just off I-135 in the growing South Side of Salina, KS. The Holiday Inn Salina is just minutes away from I-70, and I-135, making it a perfect location in the center of Kansas, for guest's traveling from all directions.
The Holiday Inn Salina is the Premier Hotel in Salina, KS for business and leisure travelers alike, with close proximity to many nearby companies including Exide Battery, Phillips Lighting, UPS, Exline INC., Schwan's, Salina Surgical & Regional Hospital's, and Tony's Pizza, and easy access to numerous Salina attractions including Rolling Hills Zoo & Museum, Smoky Hill Museum, Jumpin' Joes Family Fun Center, Dwight D. Eisenhower Museum, Stiefel Theater, Kenwood Cove Water Park, and the Salina Bicentennial Center.
Start your day with a Hot Breakfast, or sit back and relax with Dinner and a nightcap in our onsite Restaurant and Bar, or order some Room Service and get some work done. You can also enjoy a nicely appointed amenities including high-speed Internet, indoor heated pool, Business Center, Suite Shop, Guest Laundry and Flexible Meeting Space. The Holiday Inn Salina also features an expanded health club with state of the art equipment.
Experience Midwestern hospitality, at the Holiday Inn Salina.
View Less
Features
Salina Holiday Inn is conveniently located off I-135. We are just a short distance to the Central Mall for all your shopping needs. Our area features some great restaurants and bars. We have a great bar and restaurant right here on property to be enjoyed by all. During your stay enjoy our fantastic Fitness Center, Pool and Hot tub. If needed our meeting space is also available with catering.

IHG ACHIEVMENT AWARD:

Holiday Inn Salina is recognized by IHG Leadership team for helping Feed families during the COVID 19 Crisis. IHG is also making a donation to Feed America. Salina Strong!

Accessible Hotel:
Property meets ADA of 1990 (US hotels only)
Rooms for the Physically Challenged:
Accessible parking spaces and signage (car and van)
Accessible parking space that is 96-inches wide with an appropriate access aisle
An accessible route that allows for approaching and entering the hotel
An accessible lobby entrance door
Interior routes to public spaces that do not have abrupt level changes
An accessible reception desk or accessible folding shelf or reception area
Room signage: 60-inches to sign center above finished floor
The eating area has self-service shelves and dispensing devices within reach range
Public restrooms accessible
Public Space ADA Accessible Features
Accessible doors and doorways (at least 32-inches of clear width passage)
Accessible bathrooms and features, including shower/tub
Accessible room controls (e.g. HVAC and lighting)
Accessible clear floor space
Guest Room Mobility Accessible Features:
Closed-caption televisions
Visual notification devices for door knocks
Visual notification devices for telephone
Telephones have volume control
Visual fire alarms
Guest Room Communication Assist Features
Events all around Salina, KS
Béla Fleck
Fri, Dec 3, 2 – 4 PM CST
Stiefel Theatre for the Performing Arts
151 S Santa Fe Ave, Salina, KS
Béla Fleck (born July 10th 1958) is widely considered as one of the most innovative banjo players of all time, revolutionising the instrument through demonstrating its versatility outside of...Read more on Songkick

Tumblweed Craft Show 2nd Annual
Sat, Nov 6, 9 AM – 3 PM CDT
in 3 days
Tumblweed LLC
5680 W Old Hwy 40, Salina, KS
Explore some of the huge Christmas Markets in Salina to get to witness all the creativity and entertainment during the festive season. Gift handmade craft items to your loved ones from the Holiday...Read more on AllEvents.in

See & Sell Holiday Market
Sat, Nov 20, 2 – 10 AM CST
in 17 days
Tony's Pizza Events Center
800 The Midway, Salina, KS
The Girl Scouts of the Heartland's 51st Annual See & Sell Holiday Market returns for 2021! A wide variety of vendors will be on-hand for great holiday shopping opportunities. Tickets are $5 at the...Read more on Salina Arts and Entertainment


---
Hotel Features

Free WiFi and Parking
On Site Full Service Restaurant & Bar: The Burger Theory serving Breakfast, Lunch and Dinner with over 40 types of hand crafts beers and the best hamburgers in town with Room Service
COVID 19 Sanitizing above Franchise Standards for Guest Satisfaction. We use UV Light Treatment to kill 99.9% of all Germs and Viruses
Indoor Heated Pool and Whirlpool
Meeting Room from 150 people 2400 Square Feet of flexible meeting space On site professional catering and planning staff
Business Center, Coin Operated Laundry, Same day Valet/Laundry
Modern Fitness Center
Cable TV with Premium Channels
Fridge and Microwave
Hair Dryer and Coffee Maker
Flat Screen TVs
NO Pets Allowed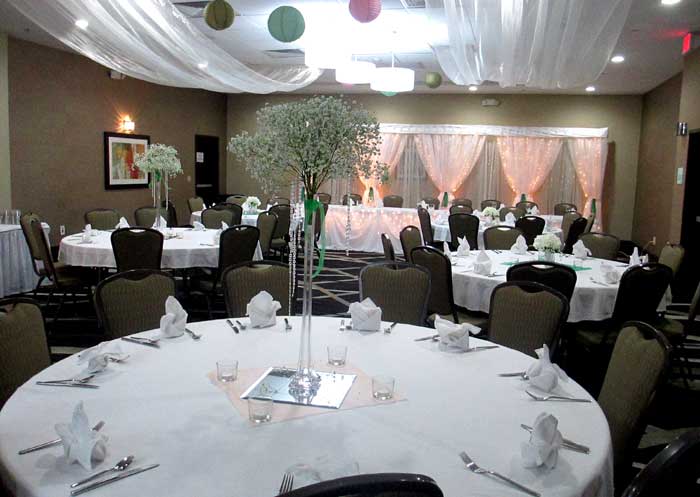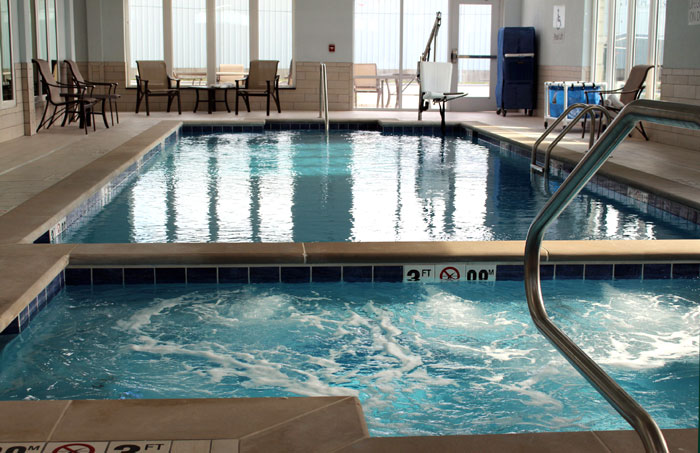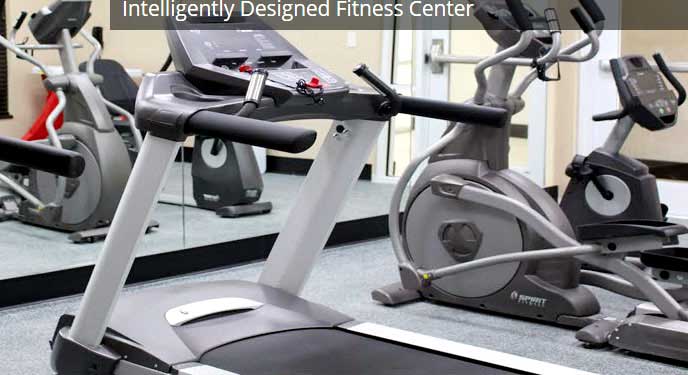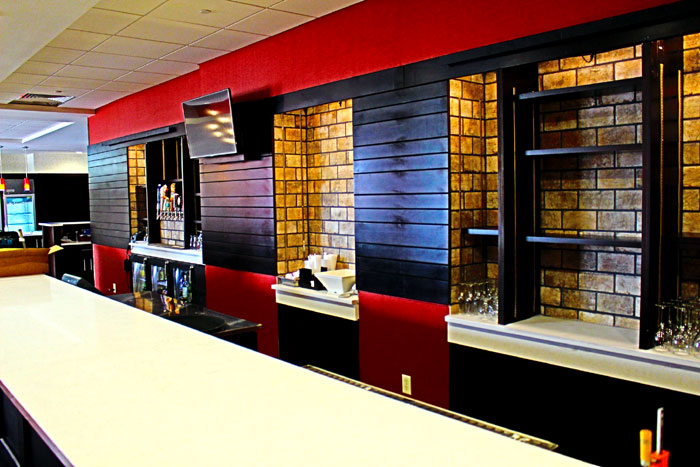 Activities : Salina is the perfect place to Stay, Shop, Dine, See & Do this Summer! The Visit Salina staff will help you plan a great getaway, event, meeting, or day trip! Take a quick look at what Salina has to offer in our Visit Salina Guide . Special welcome to Meeting & Event Planners. Check out what Salina has to offer under that section of the website. Also take a look at Meet Kansas , your connection to successful meetings and conventions in Kansas. (See below for a great opportunity via our Visit Salina Guide survey
Airport : Salina Regional Airport serves as a forward operating location for military aviation units that deploy to Saline County and the Great Plains Joint Training Center operated by the Kansas National Guard.
Attractions : Your journey through the 64,000 square foot museum takes you around the world to experience the delicate symmetry between humans, animals and nature in seven unique regions from the arctic to the rainforest. As you enter the Museum at Rolling Hills, you begin to sense something special. It's just after sunrise, and even before you see the gathering pride of lions, you hear the birds and other sounds of the African plains.
Business : Number of Meeting Rooms : 1 Total Area Of Meeting Space : 3000 sq Ft Largest Room Capacity : 300 Largest Room Measurement Height: 10.0 Ft Length: 85.0 Ft Width: 145.0 Ft Smallest Room Measurement Height: 10.0 Ft Length: 85.0 Ft Width: 65.0 Ft
Dining : Great Restaurants and dining await in Salina with fine cuisine and fast food restaurants. Burger Theory is our On site restaurant at the hotel
Golf : "The Muni," as it is called by many, is located in Salina, Kansas – a city uniquely situated at the junction of I-135 and I-70. It features 6500 yards of rolling blue grass fairways in as fine of condition as any in the region. The large bent grass greens are normally quick and smooth and can be very deceiving with a prevailing southerly breeze. Four tee boxes on each hole give players of any ability a chance to test their skills.
Government : The City of Salina has operated under the Commission-City Manager form of government since 1921. The city was founded April 22, 1858 and incorporated in 1859. We became a city of the third class November 21, 1870; second class, October 11, 1878 and first class July 9, 1920.
Hospitals : Salina Regional specializes in the good life.
And we believe in passing it along. Our commitment to excellence makes a difference in people's lives so you can have the confidence that comes from getting better and stronger, every day. At Salina Regional, physicians practice old-fashioned compassion, complemented with the latest technologies to make healing happen even faster. At Salina Regional, it's all about delivering confidence for today, for the future, and for your good life.
Shopping : We have a little bit of everything." Our 30,000 square foot store features brand name apparel, accessories and footwear for the entire family, all discounted up to 60%. Similar savings can also be found on a wide variety of home accent pieces including towels, bedding, candles, picture frames, and more in our home furnishings section.
University Kansas Wesleyan University is a liberal arts institution located in Salina, Kansas. Founded in 1886, it maintains a covenant relationship with the United Methodist Church and is supported by the Great Plains Conference . The school's accreditation was reaffirmed in 2007 by the Higher Learning Commission of the North Central Association of Colleges and Schools. :
Holiday Inn Salina Kansas KS Hotels Lodging Accommodations Budget Affordable Motels Cheap Vacation Packages Specials Pet Friendly Weddings Business Travelers Business Meetings Extended Stay